Technology revolutionizes the way we perform procedures in our daily lives. Accounting does not escape this. Accounting is continually challenged by technology: Every day its tools revolutionize the world.
The technology allows us to optimize the way we work, and makes easier for us to handle information via digital. Spreadsheets that we took hours to perform, calculations that took us weeks to analyze, invoices that we didn't know how to organize; they are now a thing of the past.
With the advances that technology brings us, accounting also evolves in surprising and exciting ways. The tools that technology provides us, allow accountants to dedicate themselves for analyzing information processed and facilitated by software.
With this way, we can making timely decisions easily. But, how many challenges does technology impose on us in accounting? Below we can discuss a bit about accounting systems. We can review about some resources for processing data and certain technologies, that currently challenge accounting elements.
Let's see what this is about
Web revolution in accounting
100 years ago, if you decided to be an accountant, it was essential that you have "good handwriting" so that the accounting records were understandable. Now, you must have good technological tools that even allow to you access current regulations online, to achieve optimal quality work.
If you are an accountant and you has the opportunity to work without internet in the past, you will know that today, this medium has made it possible to improve the quality and efficiency of the service you provide to your Clients.
With the right combination of the web and email, you can keep your customers perfectly update. Thanks to the internet, you can provide real-time information on the status of the processing of your accounting information.
You can consult about the tax obligations that are to be fulfilled; as well as changes in the corresponding official laws and regulations. A specific website for a commercial establishment allows your clients to manage their business information in real time.
As if they were there at that moment!
Nor is it false that the internet provides us with timely information at the time of carrying out any operation. If you have questions about laws, statutes, regulations or any other aspect related to your work, the web is an infinite source of fast information at your fingertips.
Talking about the benefits of the internet for something specific is practically impossible. The web not only makes the life of an accountant easier, but of any user who consults it. However, if we focus on accounting, just recognizing the benefits of immediate access to information is something that totally changes any landscape.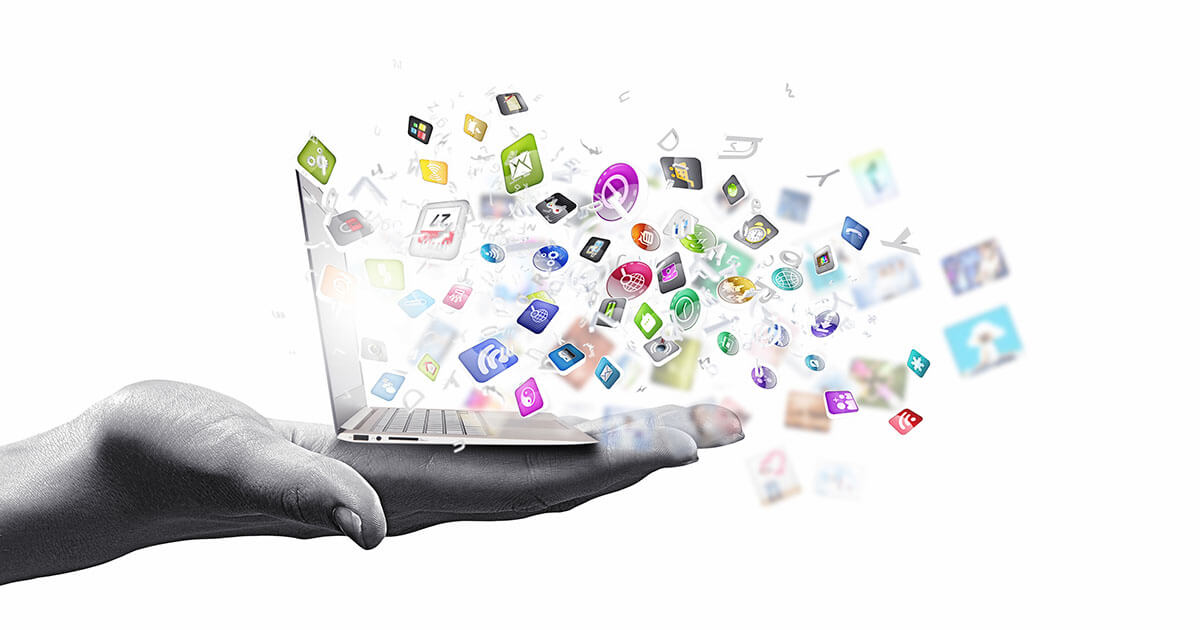 Accounting and data processing technology: Excel
One of the hardest things to handle in accounting in the past was undoubtedly, data processing. Big books, giant invoice, endless sheets, were just some of the problems we could face in analyzing the accounting data of any business establishment. Excel undoubtedly changed the lives of many accountants by making this task easier for us.
Being a tool that works with spreadsheets, it has allowed us to drastically simplify the handling of information.
If we review some of the advantages that Excel can offer us as a system to process data, we will have:
Formulas
Formulas are one of the hallmarks of Excel spreadsheets. Through formulas we can simplify accounting by quickly performing arithmetic operations on hundreds of thousands of data.
Excel's built-in formulas come with help and examples, so they're really easy to understand. A formula will perform a calculation automatically, it will be enough just to include some data, and Excel will use the formula to give you a result immediately. In accounting, this allows us to save hours of work by not performing repetitive calculations.
Convert data to accounting charts
Another feature of Excel is the option to transform any data table into a graph that will offer us a much more visual analysis of the state of our company's finances, its evolution, etc. It is not the same to have the data in a succession of numbers cell by cell than in a line chart or in a column chart.
A chart doesn't offer much more value. In addition, Excel gives us the possibility of making all kinds of graphics.
Cool, huh?
Identify trends
Precisely thanks to the use of tables and graphs in Excel it is easier to identify the trends that accompany the accounting of our company. In this way it is easier to identify the key points, where there is a problem and get an idea of ​​what awaits us in the future.
From each trend we can draw a series of conclusions that allow us to predict the future. That we can count on the analysis of trends and predictions in Excel, can be decisive from the accounting point of view when it comes to making investments or saving to face unexpected contingencies.
Conditional format
Excel allows us to highlight the data with bold, italics, colors, etc.
On the one hand, this allows us to highlight the data that most interest us in the accounting of our company, and on the other hand it allows us to use the conditional format. Precisely the conditional format makes it easier for us to filter the data according to those characteristics that we have given them, which allows us to obtain data as relevant as the profit before taxes, the balance of the company, etc.
Excel provides us with an inexhaustible source of resources for data processing.
It is a large database
Another reason that can lead us to use Excel as an accounting program is its function as a database. We can separate the data by tables and columns, and from that database that we have developed in Excel, filter them, create lists, among many other things.
Also, its storage capacity seems endless.
To all these reasons that we have seen to use Excel as an accounting program in our company we must add other advantages, for example online access through Office 365, the possibility of sharing data with our colleagues, the ease with which we can use it etc.
Information systems in accounting
Accounting information systems allow us to collect, store and process financial data. An accounting information system combines traditional accounting practices with modern information technology resources.
Although we know that the information contained in a system varies by industry and company size, a typical accounting information system includes data related to income, expenses, customer information, employee information, and tax information.
With all this, information systems are for us an important tool to simplify accounting work. Our APP, My T is an example of a tool that will make life easier for you in the accounting field.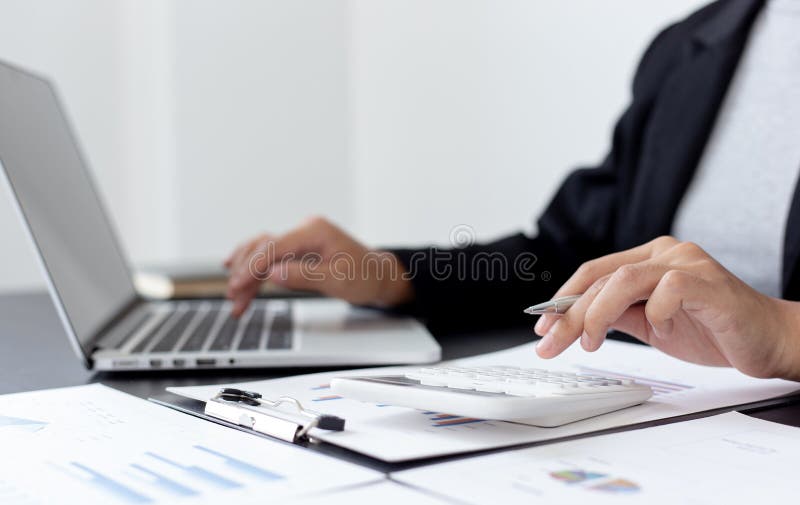 Some of the advantages that these systems can offer us are:
Speed
Production volume
Reduction of errors
Automatic passes to the major
Obtaining timely accounting information
Lower costs
Automatic document printing
Fast sending of data from one place to another.
Banking inquiries via the Internet.
However, it is important that we know that managing a system of this type requires training. The most of the time the systems requires constant maintenance and optimization of the software. Wherever, an accounting system makes our lives easier.
The technological tools challenge the professional in the accounting area to stay updated and at the forefront in the management of all these resources.
Accounting and storage in the Cloud
Another important resource that we must know to excel in Accounting area, is the use of applications for data storage. Over the past decade, we have seen the occurrence of other warehousing tools that improve accounting management.
Since before it was customary to preserve and maintain books, now the "I cloud" has been a great replacement. I Cloud is online storage system that allows us to carry out work operations from anywhere in the world.
Always there is internet conection, I Cloud can working without any problem. I Cloud don't need to install any additional application or perform any other operation.
Some consulting firms have their own cloud with their workers rely to perform more accounting functions in an automated way. In this form, they can eliminating the use of physical books and relying on it to provide high-level information for the management teams of each accounting area being more effective.
Its clear to us that with this revolutionary way of working, accounting departments are not what they used to be. This tool forces you as a professional to focus on your analysis skills, as it can be synchronized with other systems to leave the hard work of reviewing spreadsheets behind.
Technological tools are an investment in the future to optimize the process of delivering products and services.
Conclusion
If you are an accounting professional, this technological tools promise to continue to be updated in 2021. Its your duty to be at the forefront with them. A professional who does not cultivate every day is doomed to be replaced or surpassed.
Accounting is being challenged by technology and has forced it to reinvent self. All this is for dedicate the efforts of his professionals to analysis, which is projected in results.
The best is leaves the data processing tasks to the tools. Also, as a professional accountant, it is necessary for you to take advantage of the technology in your profession, which generates a competitive advantage over applicants who dispute a job.
By having access to information anywhere in the world and in real time, you will be make use of the resources you have, and do more with less. This is not the time to feel intimidated as a professional by the growth and rise of technological tools. On the contrary, you must realize that it is necessary to go hand in hand with science.
The science improves our capacities and in result, facilitates our work daily, especially in the accounting area. Just as digitization through Excel greatly simplifies our work, My T helps us organize data. Get to know My T and see a little more how APP, rather than challenging accounting, can make it easier!