Launching yourself into the freelancer world is an alternative to exploit your skills. More in a difficult job market like the current one, specially for the freelancer.
The main problem in this situation lies in the difficulty of getting your first customers as a freelancer, where to find them? How to make them trust your work?
Do not worry.
While it is natural for you to feel a bit insecure at first. The important thing is to take action and start promoting yourself to get more clients and freelance jobs. One of the greatest and greatest fears.
Uncertainties for a freelancer is how you are going to get clients. If you are a freelancer and you have problems getting clients, this article interests you. We are going to see some strategies that you can implement to achieve it.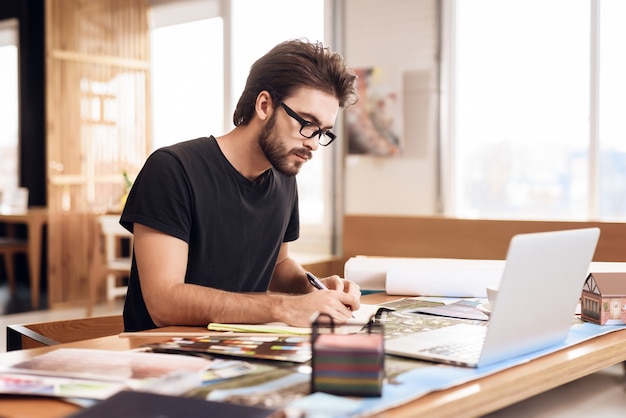 Starting as a Freelancer
At the beginning, when you make the decision to become a freelancer, you tell everyone about it. Suddenly orders come in from our closest circles: friends, family, neighbors, etc.
It's normal, the word starts to spread. People who appreciate you when an opportunity comes up recommend you and the first jobs arrive. The dangerous thing about this phase is if you are not aware that this phase, that initial boom, passes.
In order to live as a freelancer and to be able to grow and create a sustainable business, you need a system to attract clients. You have to create a process in which people who need your services discover you and decide hire your services.
You cannot be sitting in front of the computer waiting for someone to call you. Or that someone ask for a quote without applying a strategy.
Strategies to get clients as Freelance
Getting clients is the mantra of any freelancer trying to survive.
The objective? Obtain sufficient income to pay all the expenses we generate. We all want to obtain benefits such as being able to save, to be able to cover possible contingencies (I have to unsubscribe, this month I have no client, this client is a defaulter, etc.)
How about it?
Come on, you have to generate income to be able to live as a freelancer and, above all, to be able to live as we really want. Let's look at some strategies that will help you find those valuable clients that you are looking for.
Create a good portfolio as a freelancer
We live in a very competitive world, with a lot of supply and little demand. Possibly other professionals also want to get your same project. Its important to differentiate yourself from others and make a good presentation that defines your work.
Your best cover letter will always be your previous projects, especially if they are visual: designs, photographs, videos …
Don't be left behind and update your portfolio!
Currently there are different platforms where you can publish it: Behance, Dribbble, Domestika … Choose the one that best suits your style and get to work. But remember that not everything goes.
Take your time and think very well how you are going to design it and what information you want to offer.
Get clients with acquaintances and referrals in freelance world
Exploit your natural market of acquaintances who need the services that you offer as a freelancer. You can tell your close contacts about your new endeavor and make yourself available. Also ask them to recommend or refer you to people who may require your services.
In this way, you can start building a portfolio of clients that you can contact in the future. Send information by email or call by phone to find out what new projects you can help them with.
Contact other freelancers
Always is important to be in touch with other freelancers with whom you can ally. People who may need to complement their services with yours to offer a more complete package to the client.
For example, if you are a photographer, you can seek a partnership with a graphic designer. If you are an expert in digital marketing, you can partner with a web developer. Customers will like to know that you and your associate can provide a more comprehensive solution to their requirements.
Create a professional blog as a freelancer
We continue in the line of creating a good cover letter and what better way to do it than to create a blog. In a blog you can demonstrate your level of knowledge about design, web development, or whatever your professional field is.
If you manage to make a niche for yourself and become a benchmark in your area of activity, you will have everything won. Of course this is a long-term project and it will take a while to build. You must define very well who you want to address.
Besides, how you are going to do it and how many posts you are willing to take on per week. And most importantly, be consistent!
Social media in freelancer's world
Take advantage of social networks to promote yourself!
You can start by updating or creating a profile on LinkedIn where you describe your areas of competence. Remember to invite your contacts to validate your skills. It is also recommended to create a fanpage on Facebook.
Don't just promote yourself as a freelancer, share quality content for your followers. In the networks you can establish contact with other freelancers and potential clients. You can also develop a closer relationship with them.
Don't forget in your freelance career
Define the pricing strategy
It is absolutely necessary to create a pricing strategy with appropriate rates. You can do it by creating different price levels according to the characteristics of each service. In this way, you will have a strategic sales funnel that helps cover different types of needs within your niche.
Negotiate and close freelance projects
Learn how to run a meeting with a potential client. Create accepting budgets and negotiate like a pro to get projects closed. Build customer loyalty so that they recommend you and hire you again.
Make personalized proposals as a freelancer
Analyze the client well and find their weaknesses. Then write to them explaining how you can improve it. You can also offer a free service for the first month.
Let them see that you are interested and design a personalized strategy for each of them.
Always take care of the image and the spelling.
In summary
Do not give up.
"The more times they say no to you, the closer you are to yes." Compliance and good service are key to having satisfied customers and keeping the work coming.
Get to work. Start planning your strategy to get clients as a freelancer right now. If your area is accounting and finance, remember that My T is an APP that can considerably optimize your work. Continue browsing our blog to get more quality content, in business matters.